Just under two weeks ago, Poland celebrate Easter, and Easter Monday is the day when Krakow's Emaus Fair would have normally happened. This popular fair is known for its tradition of vendors selling Jew with a coin figurines, with thousand of people going to the fair to buy their Lucky Jew to bring them economic luck for the coming year. While this practice is not exclusive to the Emaus fair in Krakow, it is perhaps the most popular place for locals and tourists tempted to get a Lucky Jew. It is also at the Emaus Fair that FestivALT premiered our own Lucky Jew project as a response to this bizarre and problematic tradition.
For the second straight year, due to COVID-19, the market was closed, which means we were not doing our "Lucky Jew" project in person at the Emaus Easter Market in 2020. Last year, will did a digital version on Easter Monday, which we also chose not to do this year. Instead, we feel that this year is the perfect time to reflect on the progress we made in the story of the real-life objects we call "Lucky Jews".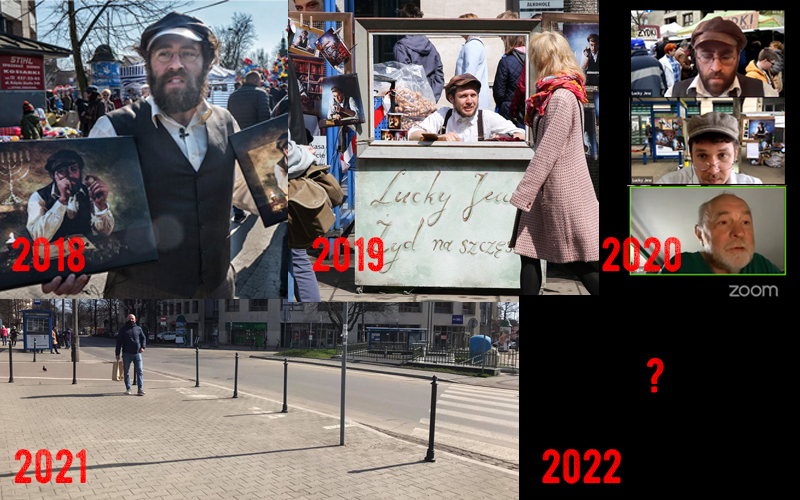 The Pandemic – an opportunity for systemic change
Exactly one year ago, in correspondence with MP Bogusław Sonik about the Jews with coins, the President (mayor) of Krakow wrote: "In response to the speech of the Member of Parliament … regarding the [Jewish Figurines] offered during the Emaus fair… with their symbolic meaning, they are closely related to local traditions and beliefs. The purchase of such a figurine is nothing more than the purchase of a talisman that is supposed to magically ensure happiness and financial success, which rather boils down to a positive social perception of their functions … "
This statement revealed an opportunity for FestivALT to find a way to contribute a Jewish perspective on the objects and the practice of buying and selling them. To do so, we established a dedicated task force and partnered with the Plenipotentiary to the mayor and the Villa Decius Institute for Culture to organize a round table discussion on "Lucky Jews" that was attended by representatives of culture, politics, science and local NGO's.
In 2021, we also continued artistic activities dealing with the subject – presenting the Lucky Jew project during Emaus 2020 as an online duration event which served as a pilot for our 72 hour Lucky Jewathon – a non-stop international performative summit that we produced in November 2020. The Lucky Jewathon was a global response to the Lucky Jew figurines and was created in partnership with organisations, artists, academics and activists from around the world.
And here we are in 2021 – in April, exactly one year after the above-mentioned statement of President Majchrowski. This year, two city departments, the Museum of Krakow and the KL Płaszów Museum, condemned a new wax version of the controversial Lucky Jew souvenir, writing: "The shameful and harmful practice of using the image of a Jew for Luck has been deeply rooted in popular Polish culture for years".
The City has come a long way this year, taking responsibility, accepting the difficult legacy and the importance of this representation. We know we have a part in helping move the dial, and for that, we are proud.
This year, with the help of the established task force and our now ongoing partnership with the city, we hope that we will work together so that next year's Emaus will look completely different.
The Lucky Jewathon project is documented in full on CentrALT WEBSITE here:  https://festivalt.com/videos/the-lucky-jewathon/
SUBSCRIBE TO ALT NEWS
New works for a new season and new reality
Our recent extended Open Call has come to an end. We received may project proposals from Poland, USA, Canada, Israel, Germany, Latvia and Italy. They will be reviewed by a board of 8 independent artists and activists through April. We look forward to announcing our FestivALT 2021 programme and the chosen projects at the beginning of May. Fingers crossed!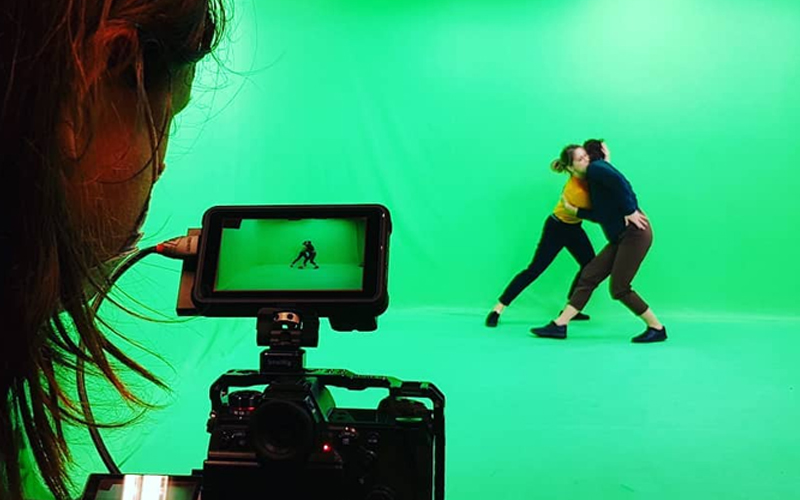 Restoring memory through Augmented Reality
For the past half a year, we have been adapting our "Memory Score" project, created by Kasia Witek, Alex Roth and Michael Rubenfeld, into an Augmented Reality project, working with CinematicVR based in Rzeszów. We are near the prototype phase in the development process, and we look forward to launching it later this year. We will be sharing more information in the upcoming newsletters, but for now here's a cool picture as a sneak peek.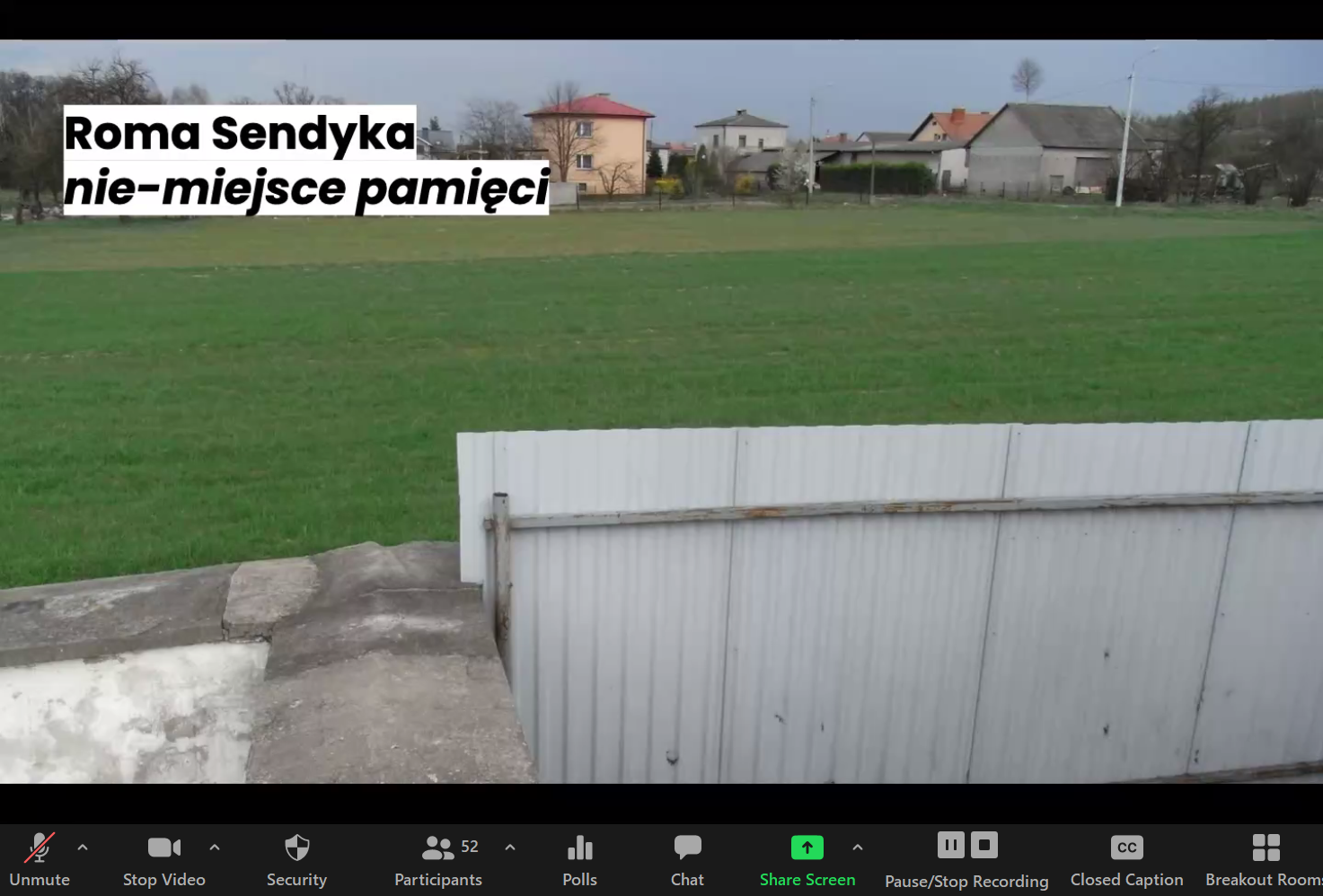 Difficult heritage in contemporary urban spaces
Our "Places of Remembering and Forgetting" project was officially launched on April 11th. Over 50 people showed up for the digital event, most of whom being volunteers that will support us working in places of difficult memory in Krakow and Wrocław. We have high hopes for the process, which is possible through the Active Citzens Fund, will take place and all the incredible team of volunteers and experts who have joined us. Read more: https://festivalt.com/en/places-of-remembering-and-forgetting-launch/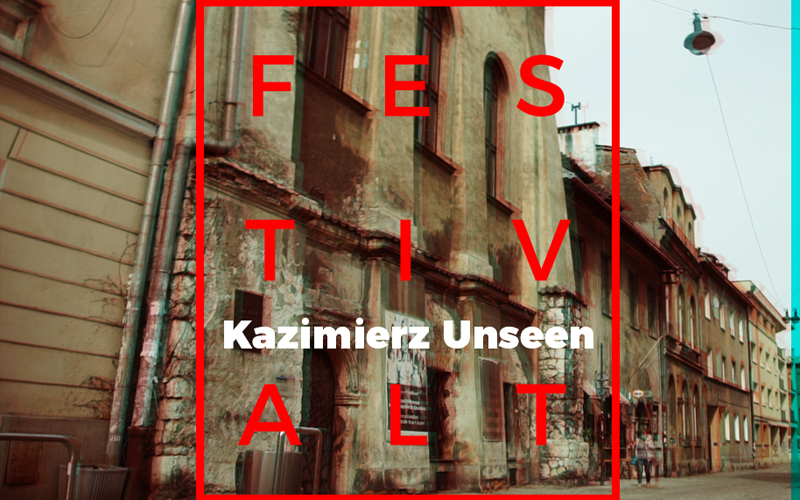 Kazimierz Unseen at the Ashkenaz Festival
On April 18th, the Ashkenaz Festival in Toronto will be presenting FestivALT's ALT Tour: Kazimierz Unseen, created and performed by Michael Rubenfeld and Adam Schorin of our team. If you've not yet seen this tour you can register HERE to watch it, for free. Starting at 10 p.m. Polish Time / 4 p.m. Toronto Time, this is your opportunity to see this fascinating tour of Krakow's former Jewish quarter of Kazimierz, hosted by North America's largest festival focused on Jewish music and culture. Expect to be entertained and have your perspective challenged – as usual in our ALT Tours!
BOOK NOW